Heather Gardens Brokers has been serving this community over the past 32+ years, and in that time we have gained valuable knowledge in the purchase, sale and leasing of real estate which we love to share with everyone we meet. Our family team is here to serve you. When selling, we can recommend affordable improvements to enhance the beauty and appeal of your home and we will educate you as to its current market value. If you are considering a move here, we work side-by-side with you to accomplish your goals, whether downsizing, upsizing, bringing friends to move here, moving out-of-state or just down the block. Our promise to you is to make your transaction an extraordinary experience. We call this "Concierge-Style" Real Estate, as we go the extra mile for great personal service. When you send friends or family our way, you let us know we are on the right track. Thanks for your repeat business over the years. Call us with any questions!
Nancy N. Henson
Nancy is President and Managing Broker of Heather Gardens Brokers. A Licensed Broker since 1986, she obtained an advanced Graduate Realtor Institute (GRI) educational designation in 1995; and became Certified Residential Specialist (CRS) in 2006 – a designation held by only about 2% of brokers nationwide.
Before entering real estate, she had 10 years of experience in the fine art business in Colorado, including time as owner/operator of an art gallery in the mountains; and worked with preschool students and the Breckenridge Ski School. Nancy graduated Jones Real Estate College in 1987, and is responsible for hundreds of homes sold as a Broker or Broker Associate since that time.
What Nancy realized about the real estate business is that it presents a unique opportunity to assist clients in designing a wonderful new lifestyle in Heather Gardens: "Most people are transitioning in some way, either from work into retirement or leaving a home of many years. Many are experiencing losses of a spouse or health issues. So, the move to HG represents the next chapter. My commitment is to creatively design this next chapter and assure a smooth transition, integrating into an active adult community with endless possibilities."
Email: [email protected]
Phone: 303.877.8480
Bruce L. Henson
Bruce is a Broker Associate and Vice President of Heather Gardens Brokers. He has been a Licensed Broker and been involved in Heather Gardens since 1990; and obtained a Graduate Realtor Institute (GRI) designation in 1995 followed by a Certified Residential Specialist (CRS) designation – held by only about 2% of brokers nationwide – in 2006.
Before entering real estate, he earned a Marketing and Management degree from the University of Texas at Austin. Bruce's restaurant and hospitality experience includes two Colorado restaurants and serving as owner/operator of a Bed & Breakfast in Belize. He also has experience in records management and space planning in medical and governmental filing, office and archival microfilm systems.
A balance of livelihood and life is very important to Bruce: "When we are not enjoying the practice of real estate, we spend time at our family cabin in the mountains of Park County near Bailey. We enjoy traveling inside and outside of the U.S. with each other and with friends and family when time allows. As a family-owned company, we consider that our work in real estate provides a valuable service to our clients, both buyers and sellers. Over the years, we have worked hard to develop a reputation as a dependable, personal and reliable company."
Email: [email protected]
Phone: 303.358.8210
Randy Nicholas
Randy, brother of Nancy Henson, graduated with a Masters Degree in Chemical Engineering. He has worked at such places as Lockheed Martin on the space program, National Center for Atmospheric Research (NCAR) and Qwest.
He transitioned to real estate in 2010 and has jumped in with both feet. What he loves about this business is the long-term relationships he has developed. He prides himself on providing "end-to-end support and treating clients like family." He also loves the challenge of generating creative ideas and solutions to stimulate a client's interest in a particular property.
Email: [email protected]
Phone: 303.995.0654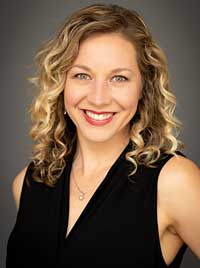 Melinda Cary
A team member since 2015, Melinda comes from a marketing and internet research background. She brings strong relationship-building, writing, production, technical, and research skills to the table – an apt complement to the rest of the team. Melinda is in charge of producing client events for Heather Gardens Brokers. A proven people person, Melinda honed her abilities in part by serving as Team Lead and Brand Ambassador for on-site marketing campaigns in New York City and surrounding areas. Working with Catwalk Productions, she served such clients as AT&T and PetSmart.
Email: [email protected]
Phone: 720.298.3036